May 23, 2014
This week marks 16 years since the untimely passing of my father, Jean-Paul Joseph, at the way too-young age of 47.  The victim of a sudden heart attack, he left behind a grieving wife and three young daughters, aged 19, 16, and 12.
For me, this week always involves a measure of "just keep swimming"…if I stop moving for too long, if I give myself too much time to think, I pretty much break down. It is amazing how raw it still is, even 16 years and seemingly countless lifetimes later. I hear echoes of his voice during kiddush on Shabbat, I see him when my son turns his head just so, in little occurrences that happen every day, in my dreams.
My mother, sisters, and I are extremely close. When tragedy struck, we realized that all we had in the world was each other, and we became each other's life rafts. In the years since my father's passing, our family has grown and morphed into a very different organism. There have been marriages and babies, a remarriage, and a future marriage. Each marriage has brought with it entire satellite families. Inviting the "immediate family" involves tremendous amounts of food and many pillaged folding chairs. If anything, my mother, sisters and I have become even closer.
I like to think he can see the women we have become, the family we have become, and is smiling.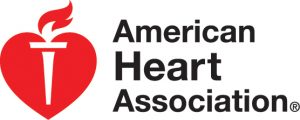 For the last several years, my family has been running in the American Heart Association Wall Street 5K, and raising money for the cause in my father's memory. To date, our team has raised $55,000 for the AHA, and in 2013 we were named the #1 Community Team. This year, Salt of the Earth Bakery will also be the official sponsors of the team.
We will be running in this year's race on Wednesday, June 18 and would love your support. Whether you are able to donate, run, or cheer us on, your support is appreciated and helps keep our father's memory strong and vibrant.
http://heartwalk.kintera.org/faf/donorReg/donorPledge.asp?ievent=1076614&supid=246060359"