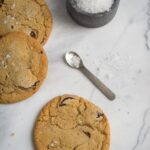 THE COOKIE
Everything a cookie always wanted to be.
A sweet and salty masterpiece of buttery cookie, chocolate, and Maldon Sea Salt.
You have to try it to believe it.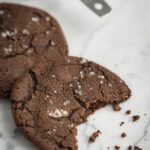 THE CHOCOHOLIC
For the chocolate addict in all of us.
An overindulgence of three types of chocolate with a Maldon Sea Salt chaser.
Warning: You may need an intervention.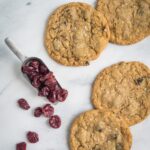 THE WILD OAT
A very adult oatmeal raisin.
A luscious oatmeal cookie with voluptuous raisins, a slap of aromatic spices, and a kiss of Bali Rama Sea Salt.
Napkin optional.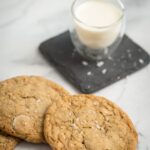 THE HEAVENLY OAT
An out of this world combo.
The holy trinity of chewy oatmeal, chocolate discs, and Bali Rama Sea Salt.
Pure rapture.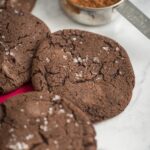 THE GOOD & EVIL
Devilishly good duo.
White chocolate plays hero, juicy cherries tempt, and Maldon Sea Salt keeps the Devil at bay.
It tastes good to be bad.