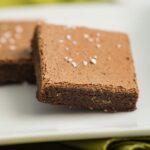 THE BROWNIE
Intense chocolate satisfaction.
A simply amazing trio of chocolate & more chocolate with a dash of Halen Mon Sea Salt.
For the brownie purist.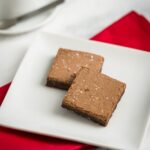 THE KONA
Welcome to paradise.
An intense eruption of chocolate brownie with aromatic espresso and Hawaiian Kona Sea Salt.
Aloha tastebuds!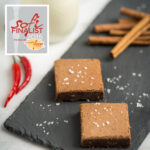 THE MAYAN
The brownie that bites you back.
An epic pairing of chocolate, cinnamon, cayenne, and Halen Mon Sea Salt.
Unleash your inner warrior.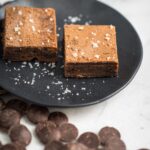 THE OMGCB
Holy mother of brownie.
A sweet assault of decadent chocolate brownie with rivers of handcrafted caramel and French Sea Salt.
Damn!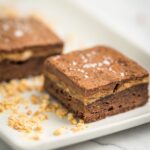 THE NUTTY ONE
An insanely delicious brownie.
The perfect balance of chocolate, peanut butter, and Sel Gris for even the most serious sweet tooth.
It's crazy good.